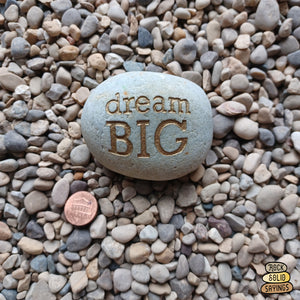 Excuses are the rocks that crush our dreams. Demolish mental roadblocks and cure excuse-itus.
Reinforce beliefs and change through repetition with this affirmation stone day by day. When we become stronger than our strongest excuses, results come.
Deeply engraved and filled with durable monument quality Lithichrome paint. This Exclusive Engraving is ready to ship and you'll receive the exact item pictured.